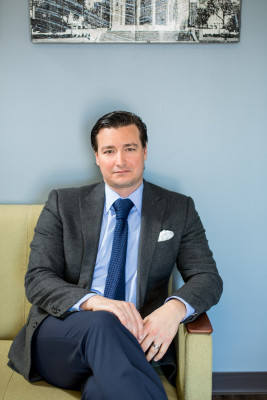 A St. Louis native with an undergraduate degree from Washington University, Mr. Katke earned a graduate degree (master of health services administration) from the University of Michigan and began his career working for Trinity Health. He has excelled in strategy development for health institutions and health care services throughout his career. Mr. Katke's passion for providing the latest health care technology directly to patient-consumers is driven by a desire to help people achieve their best health possible.
After working in corporate health care settings, Mr. Katke went out on his own, creating a health care business that focused on using technology as a way to provide the best services and the best imaging in the state. His business, Health First, offered the first 16-slice CT in its area; the business provided a range of medical imaging, always with the latest technology, and they expanded to many sites before selling the business in 2010 and creating M1.
Viagra tablet always helps me to relieve tension. I am very pleased with the effect of the drug. Sex is cheerful again, and finally, I do not need to be ashamed of my flaccid penis. I recommend to everyone, do not look at the price of Viagra!
A passion for health care justice led Mr. Katke to become involved in research and politics of the health care industry. He regularly meets with legislators to advocate for health care legislation that protects patients and encourages resolution to ill health. His involvement in a research study with Blue Cross Blue Shield and 10 Michigan hospitals was published in renowned medical journals nationwide, including the Journal of the American College of Cardiology.
Married to Adrienne, he is the father of two boys and is devoted to his family. "My business goal is to be the best MRI center in Michigan in everything we do – serving patients, building relationships with providers, creating our team and beyond," says Mr. Katke.